Post-Construction Cleaning Services for a Pristine Home in Richmond, VA
Royal Cleaning Services offers post-construction cleaning in the greater Richmond and Chesterfield, Virginia areas.

Call us when you want a tidy home following a remodel or construction project of any kind.

We will show up promptly to clean up sawdust, nails, screws, and anything else left behind by the construction crew.

You can enjoy a clean home once more with professional construction cleaning services you can trust.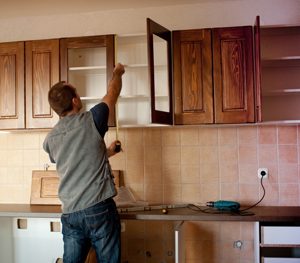 Surface Scrubbing
Following a construction or remodel project, you may have dust and debris covering
your countertops, tabletops, baseboards, and other surfaces.

We use powerful and safe cleaning solutions to make your surfaces shine.

If there is any glue or sticky residue left behind, we can make that
gunk a thing of the past without harming the surfaces we clean.
Dusting of Pipes & Duct Work
Construction projects can leave sawdust, dust, and debris coated inside your pipes and ductwork.

Turn on the air conditioning or heater and all that junk can quickly become airborne,
which can pose a danger to all home occupants.

Keep your family safe with thorough pipe and ductwork dusting.

We can get inside the deepest pipes, ensuring clean air and a cleaner home.
Vacuuming & Carpet Cleaning
Whether the carpet was recently laid down or your carpeting was affected
by the remodel or home revision project, we can get your carpet looking good as new once more.

We use powerful and high-powered carpet cleaning machines
that use heat and water to eradicate dirt and grime.

A fresh and clean carpet can help your entire home smell better and look better after construction has ended.
Floor Mopping
While we are cleaning the carpets, we can also mop your floors.

If you have hardwood floors, we will follow the proper recommendations
to ensure we don't harm the integrity of your flooring in any way.

We follow the same procedure for vinyl and stone tile, using only safe and eco-friendly
cleaning solutions that will keep your flooring always looking its best.
Kitchen & Restroom Sanitation
Kitchen and bathroom remodels can leave a large mess behind.

You may have grout and tile dust everywhere.

You may have wood shavings and dust from the cabinetry and countertops.
Whatever needs to be cleaned in your kitchen and bathrooms post-construction,
we can get your areas cleaner with a quality guarantee.

We take our time to ensure all tile, grout, cabinetry, countertops,
and flooring are cleaned with precision to ensure a professional polish every time.
Wall Cleanups
Let our professional post-construction cleanup team get your walls polished following any reconstruction job.

Whether sheetrock was hung, or you have tape and other residue on the walls,
we have the environmentally friendly cleaning agents to use on all types of
wall surfaces, including paint, wood, wallpaper, tile, and more.
Window Cleaning
Get your windows spotless by calling on the post-construction window cleaning professionals.

We can remove stickers and tape from new windows and
get your window sills to shine following any remodeling project.

Windows can hide dirt and debris in their corners, but we make quick work of any hiding gunk.

Our state-of-the-art tools will ensure that you have clean windows that
let the light in and that you can see clearly out of, guaranteed.
Labels & Sticker Removal
Construction jobs and remodel projects can leave your home or office covered in labels and stickers.

These may be the manufacturer's warnings or stickers used by the construction team to make their jobs easier.

Instead of going on a label and sticker hunt, leave the post-construction cleanup to the experts.

We can arrive at your home or office to remove all sticky materials and any residue they may leave behind.

This lets you use your new appliances and enjoy your newly remodeled home without having to do a bit of extra work.
Floor Polishing & Waxing
We don't just clean your floors.

After we are done with the surface, walls, and window cleaning,
we get to work giving your floors a professional polish and wax.

When you walk into your newly remodeled or constructed home,
you will enjoy pristine floors that shimmer and shine underfoot.
Responsive Customer Service
When it comes to post-construction cleaning services, we take your satisfaction very seriously.

Tell us about your post-construction cleanup goals, and we'll provide you with a detailed plan and complete quote.

Our quotes are fair and affordable without hidden charges or surprises of any kind.

Once you give the green light, we will get to work scrubbing your surfaces
and walls and cleaning your floors, windows, kitchens, and bathrooms.

With a floor polish and waxing, you will love the way your home looks and smells after the remodeling crews have left.
Achieve Your Post-Construction Cleaning Goals!
Is your home or office a mess after your recent construction job?

Do you have dust and debris in every corner?

Does the significant cleanup job seem insurmountable?

Instead of doing the cleaning yourself, leave it to Royal Cleaning Services,
now serving clients in Richmond and Chesterfield, as well as the surrounding areas.

Whether you require commercial cleaning, industrial cleaning, or residential cleaning,
we keep you from having to break your back cleaning the countertops and floors.

We save you from having to buy extra cleaning solutions and from potentially
marking up the new construction by using the wrong cleaning chemicals or tools.
Call Now for a Free Quote
We want to clean your home so that you can enjoy the results of
your construction without dirt, sawdust, and other debris getting in the way.

We can come to your home or office to assess your cleaning needs for your peace of mind.

When you leave the post-construction cleaning to us,
you get a pristine residential or commercial property with a quality guarantee.

Get an affordable quote today by calling RCS for a free quote.