Royal Cleaning Services Estate Cleaning
Dealing with a foreclosure or estate cleaning is always a difficult task. When this situation arises, it can be tough to know exactly what needs to be done. This is especially true if it's the first time you have gone through this process or if you're dealing with a particularly challenging situation. Fortunately, our team at Royal Cleaning Services is available to provide you with the help you need. When you need estate cleaning in Richmond, Chesterfield, Chester or Midlothian, VA, you can count on us to ensure you are able to get rid of all the furniture, trash and other debris that may be cluttering up a property, while also being sure it's left completely clean and intact for any future homeowners or renters of that property.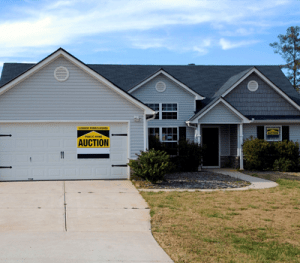 How Our Team Can Help
There are many things you may need to consider when it comes to the cleaning services you choose for foreclosure cleanouts close to Chesterfield, Richmond, Chester or Midlothian, VA. You have probably found yourself frantically searching "foreclosure cleaning services near me," only to realize each company offers a variety of cleaning services, catering to various individuals with differing needs. That's why it's important to know exactly how we can help you with foreclosure and estate cleaning close to Chester, Richmond, Midlothian or Chesterfield, VA.
When you come to us, we can offer help getting rid of everything within a property when you need eviction cleanouts. This includes trash, as well as the carpeting inside. Our team is also committed to using eco-friendly solutions by recycling and donating what we can as we remove trash from properties, which helps prevent them from going to nearby landfills. The team at Royal Cleaning Services also uses environmentally-friendly materials, including trash bags, environmentally-safe cleaners and more.
If you would like to learn more about how we can help you with foreclosure and eviction cleanouts, just give us a call! We will be happy to help.