Green Cleaning Services for Homes & Businesses in Richmond & Chesterfield, VA
Royal Cleaning Services is the local leader in green cleaning and janitorial services.
We serve the greater Richmond and Chesterfield areas,
as well as Henrico, Hanover, Powhatan, and Glen Allen.

When you want clean, organic housekeeping, you should always call RCS.

We take pride in our high levels of customer service and guarantee a job well done,
whether you order a one-time maid service or periodic cleaning of your home or office.

Call now and let us discuss your green cleaning needs.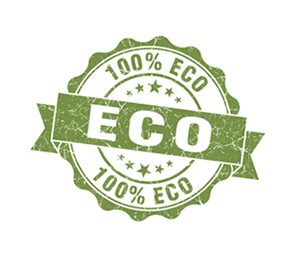 Safe & Eco-Friendly Cleaning Services
We only use natural cleaning products that are friendly on the environment
while and effective at cutting through dirt, grease, and grime.

From the sprays we use to the chemicals we use to wash the walls and mop the floors; everything is green to the core.

Even the trash bags we use to dispose of trash are biodegradable.

You know that when you hire our cleaning ladies, maids,
and housekeepers, that you are getting the greenest cleaning services near you.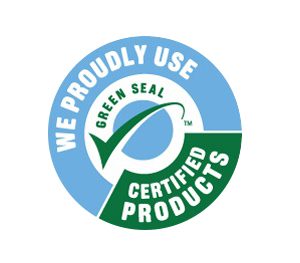 Experts on Sustainable Cleaning Techniques
We have made it a point to research and find the most environmentally friendly cleaning techniques on the planet.

While we are deep cleaning your residential or commercial space,
we always want to do what's best for local ecosystems.

That is why we try to dispose of all trash in ways that won't overly stuff the landfills,
and we use chemicals and other cleaning agents that are hard on dirt
while being soft on the Earth in which we live.

You can call us your conscientious green cleaning service professionals,
as we have your best interests, and those of the environment, in mind at all times.
Our Maids Prioritize Safety
The chemicals and solutions we use are not only friendly to the environment,
but they help our maids and housekeepers do their job without risking their health.

At the same time, the cleaning techniques we employ are guaranteed
to be safe for your family and pets if you are a homeowner, and your employees if you are a business owner.

We make safety a high priority while giving you the house cleaning services you deserve.
Reliable Green Practices
Whether you call for a one-time or regular cleaning,
you can guarantee a cleaner home or business.

Our maids and cleaning staff are experts at all types of spaces.

They have experience with residential cleaning, including houses, rental homes, and apartments.

Our cleaning ladies, maids, and housekeeping staff have worked on all types of businesses,
including restaurants, retail stores, and offices.

They have mopped, scrubbed, and cleaned industrial spaces.

In short, our green cleaning crew has cleaned it all. We have even deep cleaned
homes and offices that have been neglected, giving them a brand-new shine.

No job is ever too much for our green cleaning experts, we can assure you.

When it comes to their process, everything in the area gets a scrub-down.

We wash all the countertops to free them of dirt and dust.
We clean the walls and bathrooms, the living room, and dining room.
We can clean breakrooms, locker rooms, and shower areas.

We even offer eco-friendly carpet cleaning for your convenience.

If you want everything in your home or office smelling fresh and looking
professionally polished, you will always want to call RCS for the greenest cleaning possible.
Safe for Children and Pets
Many homeowners want to know if our green cleaning solutions are
ideal for cleaning houses containing small kids, dogs, and cats. Absolutely!

We would never dream of putting your family in harm's way.
Instead, we go out of our way to find cleaning agents and techniques
that only remove dirt, grime, bacteria, and viruses, leaving you with a clean and healthy home for your satisfaction.
No Toxic Residues Left Behind
You never have to worry about our maids leaving sticky films or dangerous remnants behind.

Each of the sprays, chemicals, and other cleaning solutions we use are designed
to work quickly and wipe away completely.

You will be left with a spotless and organized residential or commercial space that is always left safe and healthy.
We Offer Cleaning Services for Homes & Businesses
We can come to your home, apartment, office building, or shopping mall.

Our maids and housekeepers can even keep your warehouse spotless for long into the future.

The process begins with a free quote.
Call and tell us about your space and the cleaning service you require.

We will provide you with a fair and affordable estimate that
includes a complete residential or commercial cleaning plan.

The customized plan will include each room we plan to clean,
the methods we will employ, and the cleaning solutions and
cutting-edge technology we will use to get your home or office in tip-top condition.
Get Green Cleaning in Richmond & Chesterfield
If you live in Richmond or Chesterfield, Virginia, or any of the surrounding areas,
call and tell us about your green cleaning needs.

By calling RCS, you are doing your part to improve the environment.
You're finding cleaning services that have your family's best interests at heart.
For business owners, you are giving your employees a clean and organized workspace
that is sure to boost morale and entice customers to return over and again.

For a free and affordable quote, give our cleaning experts a call.
RCS offers a quality guarantee for the green cleaning of any sized space.
Whether you have a home, office, rental home, manufacturing facility,
or you require apartment cleaning, we will ensure you are always satisfied with
our maids and housekeepers for eco-friendly cleaning services you can always trust.

Call now and tell us about your home, office, or industrial space when you want green cleaning in Richmond and Chesterfield, Virginia.