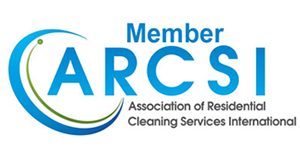 About Royal Cleaning Services
As a service company, we consider our employees to be our most important asset. We understand the contributions a good employee makes toward our success, and we commit ourselves to select the best people. Each of our employees is trained in proper safety procedures and are certified cleaning technicians. We not only invest quality in cleaning for our clients and customers but we believe in investing in our employees as well.
Whether you are looking for a clean home, office, or another facility you can be sure that the "Royal Team" will deliver dependable and reliable services with the best quality clean every time. There are many cleaning companies however, we strive to be the one that really cares about our customers and the services that we provide. We are committed to set standards in our business, and be an exemplar for the industry.
We had some sheetrock work done in our house and at the last minute, we decided to hire someone to clean our downstairs. Saw Royal Cleaning Services on Home Advisor – called and Wanda answered. We needed someone within a couple of hours – all of her crews were out….but, she volunteered to come out with her husband and clean. She quoted a fair price and they came and they conquered the downstairs – it's spotless – they did an awesome job. They were friendly, courteous, professional, on time at a fair price. I highly recommend Royal Cleaning Services! Wanda is the owner and she is top notch! Wanda thanks for your quick response and great work.
Pete
FRIENDLY, COURTEOUS, PROFESSIONAL
Great job – the team was very prompt, arrived right on time. I like that! They did a great job. I will use them again in the future.
Darleen K.
She was on time, brought all supplies and had a lovely attitude. The fact that she was able to come on short notice was amazing. Very Flexible
Jillian M.
The girls did a good job on my 'move-in' cleaning. House we bought was sold 'as is' and definitely was not move-in ready. Would have taken me a week to do what they did in 2 1/2 hours! Thanks so much!!
David and Jane F.
Although one of the ladies got sick at the last minute and could not come, the two ladies who did show up worked as a team to get my Colonial Heights house really clean and ready to put on the market. They were efficient, professional, and personable — very easy to work with. Together they completed the job despite the fact that they were short handed. Their work was excellent, and I would definitely recommend this cleaning service!
Charli T.
Needed a rush service on a home I am about to sell, they graciously came out on a Sunday afternoon. Very friendly & did a truly wonderful job. Would definitely recommend.
Linda M.