Deep Cleaning Services for Your Home & Business in Richmond & Chesterfield, VA
Get top quality commercial cleaning in Richmond & Chesterfield, VA!
Royal Cleaning Services offers deep cleaning services for residential and
commercial properties that require more than your standard maid or housekeeping service.

We proudly serve the areas in Richmond and Chesterfield, Virginia,
and look forward to giving your home or office the deep clean it deserves.

Call now to discuss your residential or commercial property, and we'll send the cleaning lady,
maid, or housekeeping staff you need to sanitize and deodorize any sized space.

Even if you think the space is entirely hopeless, believe us; we have seen places that require the deepest of cleaning,
and we've been able to make those areas shine with our expertise and vast experience.

Give our service a try, and you'll always choose RCS for your deep cleaning needs.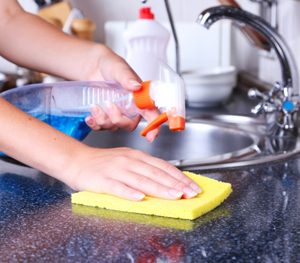 Maid Service for Neglected Areas
We recommend our deep cleaning service for homes and
businesses that haven't been cleaned in some time.

Your first inclination may be to hire a one-time maid
to come wash your windows, countertops, toilets, walls, and ceilings.

However, some spaces are so soiled that even a one-off housekeeper
would have trouble penetrating all that dirt, grime, and dust.

For example, you may have recently taken possession of a property that remained empty for months or years.
Your relative may have passed only to discover the individual suffered from a hoarding disorder.
Or, your home may have been ravaged by a natural disaster, which means that a standard cleaning just won't cut it.

Whatever your situation, we invite you to schedule a deep clean,
which can reveal the beautiful surfaces and features of your home or
office that were hidden underneath all that filth.

By hiring RCS, you can finally see the value in your residential or commercial property once more.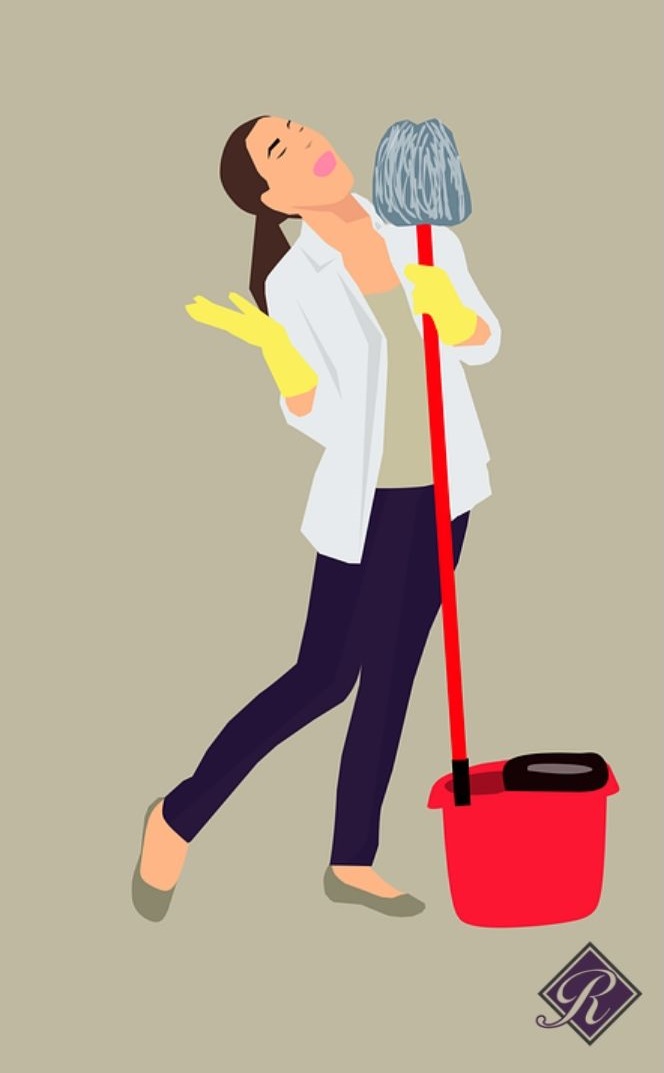 Experienced Housekeepers at Your Service
Each of our deep cleaning service staff is bonded, insured, and highly trained to scrub,
mop, dust, and wash all types of commercial, industrial, and residential spaces.

There is no job too big or small for our housekeepers and maids.

We use only the strongest and safest cleaning solutions,
which are also eco-friendly to protect the local environment.

We utilize high-tech equipment when needed and rely on our maids' solid work ethic to get any job done.

Our deep cleaning service maids always leave a cleaner space behind,
and each order comes with our personal guarantee.

Get in touch today and tell us about your type of space, and we can provide you
with a detailed cleaning plan that will get your area clean faster than you expect.
We Make it Easier to Clean in the Future
One of the prime advantages of a deep clean is that the service
paves the way for simpler cleaning services in the future.

After a thorough deep cleaning, all the heavy dirt and grime will be gone.

That frees future housekeepers from having to return to your home or office to perform that level of cleaning.

Instead, a simple wipe-down, mop, and scrub of all surfaces is all that
should be required after our one-time house cleaning service does all the heavy lifting.
Our Deep Cleaning Process for Your House or Business
Whether you have a home, business, industrial space, or an apartment,
we can perform the deep clean you need for your ultimate satisfaction.

This isn't your standard maid or housekeeping service.

A deep cleaning requires potent cleaning solutions and
high-grade equipment, along with plenty of elbow grease.

To give you an idea of what to expect during the deep cleaning service process,
you should come to understand what our standard cleaning entails.

For home, office, and apartment cleaning, our cleaning ladies, maids,
and housekeepers will dust and wash all reachable surfaces, such as your countertops, tables, and floors.

We then wipe the outside of your kitchen appliances and cabinets.
We perform basic cleaning of your bathrooms and wipe down the windowsills before vacuuming and mopping the floors.

Our deep cleaning maid service offers our standard service with a special touch.

After all, some spaces have caked-up dirt and grime.
Our deep cleans are designed for homes and businesses just like that.
Customized Housekeeping Made for You
We never use a one-size-fits-all approach to the deep cleaning process.

Instead, we supply you with a free quote that includes a detailed cleaning plan.

The plan includes each area of your home we plan to clean, the methods we use to clean those spaces,
and the eco-friendly cleaning solutions and tools we will employ
to give your residential or commercial property a top-to-bottom shine.

Of course, after your deep clean is finished,
you will only require one-time maid services every month or few months,
depending on how much traffic goes in and out of the home or business.

We can ensure that your space remains clean for the long-term.

We can come out for one-off services or we can come periodically to deliver
the same level of service and superior customer care you can always expect from RCS.
Call Now to Receive a Free Quote
To get started, simply call RCS to discuss your type of
property and the deep cleaning house services you require.

We have worked with all types of homes and offices,
and are prepared to scrub your property clean,
no matter how bad the damage seems to be.

If your residential, commercial, or industrial property has been neglected
for some time, owe it to yourself to call Royal Cleaning Services.

We proudly serve the Richmond and Chesterfield areas,
but we also serve the areas of Henrico, Hanover, Powhatan, and Glen Allen.

If you are wondering if you are within our service area or you wish to inquire about our deep cleans
for any type of home or office in the area, call RCS to receive a free quote.